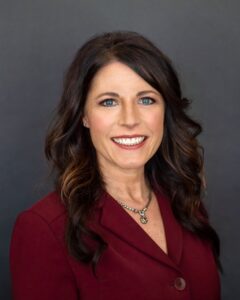 Sara LaForest, Owner/Principal of LaForest Coaching and Consulting, brings over 25 years of experience in: Applied, developmental and positive psychology; management; entrepreneurialism; organizational development; and professional education to her coaching and consulting practice. She is certified in the gold-standard business personality assessment – Hogan Assessment Systems –  and is a Certified Coach through the WellCoaches® School, Institute of Coaching Professionals Association (ICPA)/Institute of Coaches (IOC) – an Affiliate of McLean/Harvard Medical School.
She is also a graduate of the Million Dollar Consulting® College, an influential group of professionals trained and mentored by world-renowned consultant and author of over 25 books, Dr. Alan Weiss.
Sara's purpose and passion is to create and foster settings in which individuals, teams, and organizations can explore and embrace the challenges of growth, raise the bar on their performance, and create conditions for success. The fundamental underpinning of her work is a commitment to promoting the wellbeing of the individuals, teams, and organizations she serves to fuel growth potential and sustain performance.
Her clients include international business owners, executives, and organizational leaders in the technology, e-commerce, healthcare and consulting sectors, as well as in other areas of specialization. Over the course of her career, she has also worked with large non-profits, government, and academic entities. In 2012 and 2014, her prior consultancy was recognized as a Top Leadership Partner and Provider at the Leadership 500 Excellence Awards. Some of her clients have earned industry accolades, including INC 500 status, and have been rated among the Top 100 Best Places to Work by Modern Healthcare Magazine.
She has contributed writings to dozens of publications and has coauthored two books, Organizational Gravity: A Guide to Strategically Growing Your Brand, Culture, and Talent and The Female Leader: Empowerment, Confidence, and Passion.